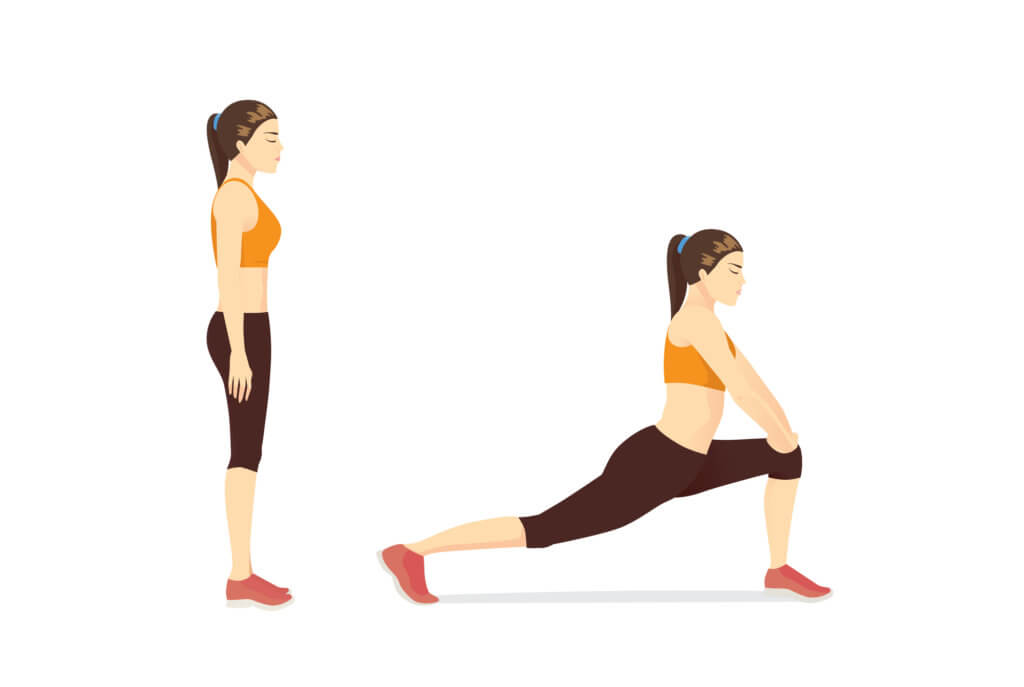 Knee pain is some of the most debilitating pain one can experience, and chronic knee pain can inhibit your everyday life. Whether you've recently suffered an injury, or you are experiencing symptoms of a degenerative condition, stretching can provide some relief.
What Kind of Knee Conditions Benefit from Stretching?
Nearly all knee conditions can benefit from some form of stretching. Some of the conditions that benefit the most from are:
Bursitis
Your knee contains small, fluid-filled sacs called bursa that are located just near the knee joint. The role of bursae is to reduce friction and provide a cushion between bones and tendons. Bursitis occurs when the bursae are inflamed, causing pain and irritation at the site. Gentle stretches can help keep the muscles around the knee loose, reducing pressure and promoting healing.
Osteoarthritis of the Knee
A degenerative type of arthritis in which the cartilage slowly wears away, osteoarthritis of the knee can be excruciating. Those suffering from osteoarthritis of the knee will benefit from careful, gentle, joint-friendly stretches.
Patellar Tendinitis
When the fibrous, thick tissues that attach the leg muscles to the knee become inflamed, this is referred to as patellar tendinitis. Gentle stretching will provide some relief.
Should I Stretch Post-Surgery?
If you have recently undergone a surgical procedure, speak with your doctor before starting any physical exercise programs, including stretching.
What Are the Best Joint-Friendly Stretches?
Hip Flexor Stretch
With one knee flat on the floor and one knee bent, keep your thigh parallel to the floor. Lean forward, stretching your hip towards the floor. Repeat on both sides. The hip flexor stretch assists in loosening up your hips, which prevents knees from being overworked.
Figure Four Stretch
The figure four stretch helps loosen your glutes, which can lessen the pressure on your knees and quads. To do the figure four stretch, lie flat on your back, and place your right foot over your left quad, with your ankle just below the knee. Gently use your hands to pull back on your left leg, moving it towards the chest. Repeat this stretch on both sides.
Standing Hamstring Stretch
Popular with athletes, keeping your hamstrings loose prevents sports-related knee injuries and can reduce pressure on the knees. To do a standing hamstring stretch, stand on one foot with the other foot placed in front of you, with your toes pointed upwards and your heels on the floor, almost as if you were taking a step. Bend forward at the hips, allowing your standing leg to bend slightly simultaneously. Keep your weight in your heels. Push the hips back to move into a deeper stretch.
Why Choose Joint Pain Orthopedics
At Join Pain Orthopedics, we understand how debilitating knee pain can be. Our physicians create comprehensive care plans that get you back to your life as quickly as possible.
Schedule Your Free Consultation
Don't live with debilitating knee pain any longer. Contact a member of our skilled care team today to schedule your free consultation.